New York State Inspections
---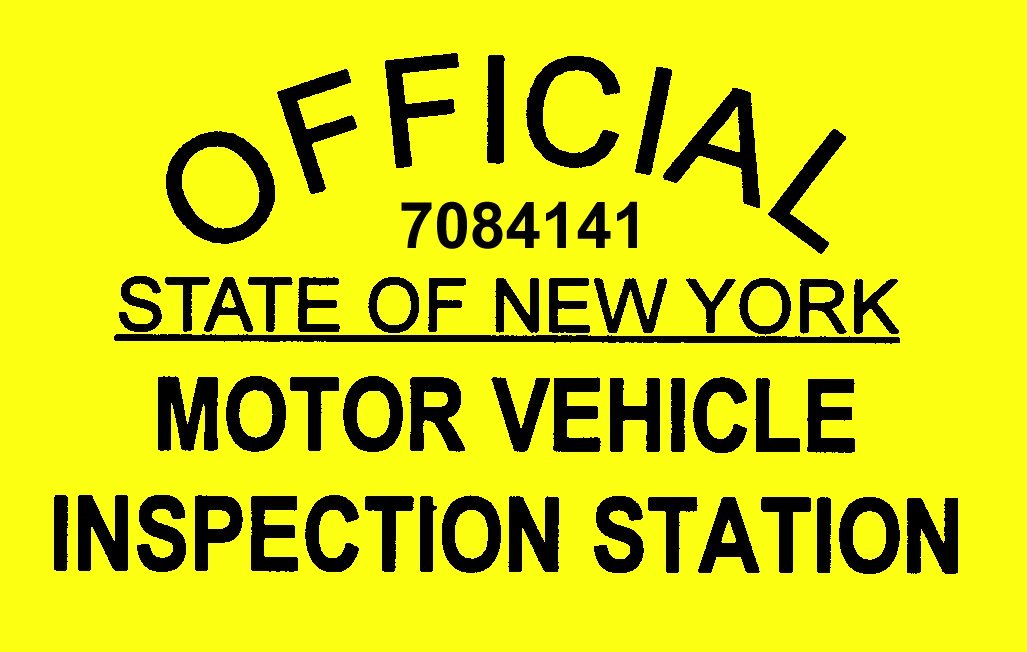 We are a New York State Group 1 Motor Vehicle Inspection Station.
We can inspect any car, truck, trailer, motorhome or RV with a gross vehicle weight of 18,000 lbs or less.
Call for an appointment.
Inspection Hours:
Monday through Friday 10 a.m. to 4 p.m.
Vehicles by appointment only.
Trailers no appointment required.
Saturday 10 a.m. to 11 p.m.
Trailers Only, no appointment required.